Attention all Bikers and Motorcycle Enthusiasts!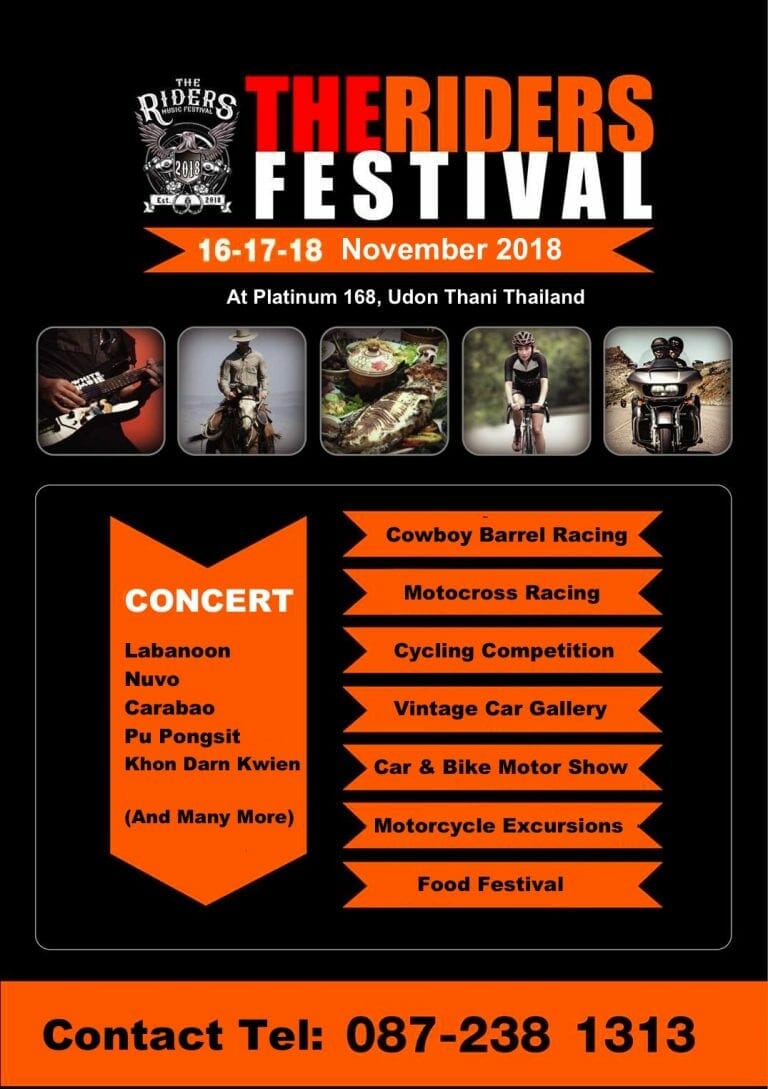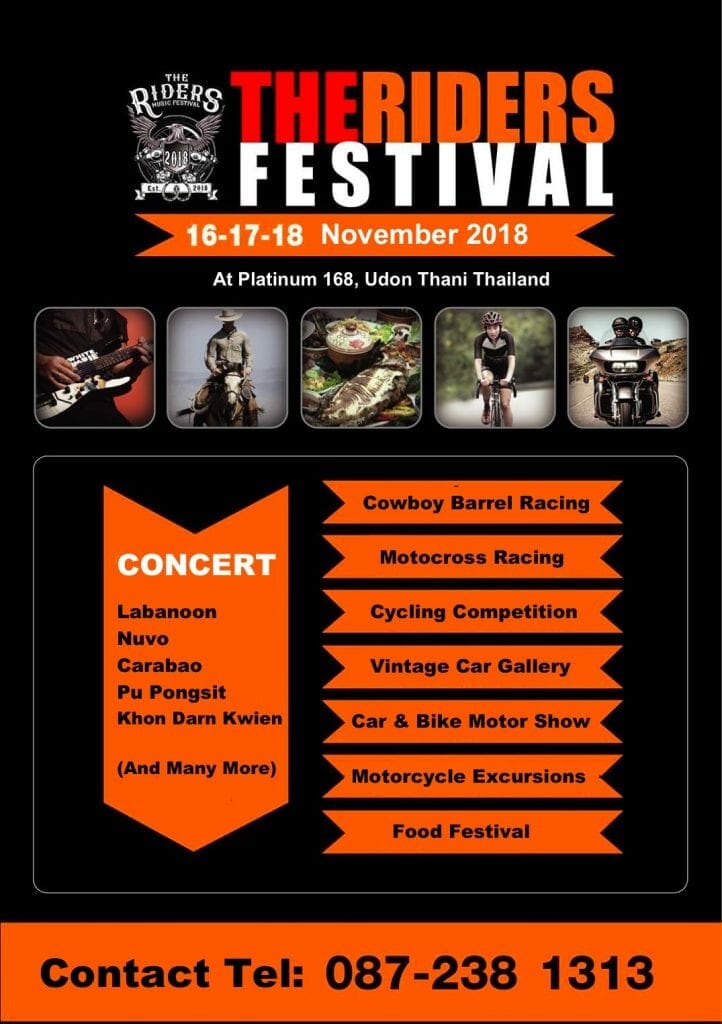 The Colonel of the Royal Thai Army in Udon would like to inform and invite you to the upcoming 3 day Riders' Festival that's happening in November.
Udon Thani's largest ever 3-day music festival headlining Thailand's top bands.
Other attractions will include horseback barrel racing, motocross racing and side stalls selling accessories….
In addition, an exciting motor show featuring all leading brands of motorcycles, with many and varied outdoor attractions each day including cycling and bike rides to local places of interest
An amazing variety of delicious local foodstuffs will be available at the venue whilst enjoying the exciting activities lined up for your entertainment.
The Colonel (a keen biker himself) would like to invite you all and your friends to come along and have a good time,
A you tube video can be viewed by clicking on this link https://www.youtube.com/watch?v=T3RhRVQkgrs&feature=share
This is expected to be the biggest Biker event to ever happen in Thailand !!
Written and translated on behalf of
Col. Supat Chootinan
13th Infantry regiment
Prajaksilpacom Camp
Udon Thani
3 Day Riders Festival At Platinum 168, Udon Thani Thailand
Facebook Page: https://www.facebook.com/The-Riders-Festival-1956831364327…/