Start of February the water was still cold but it did not deter Marcus from pulling a few nice ones out..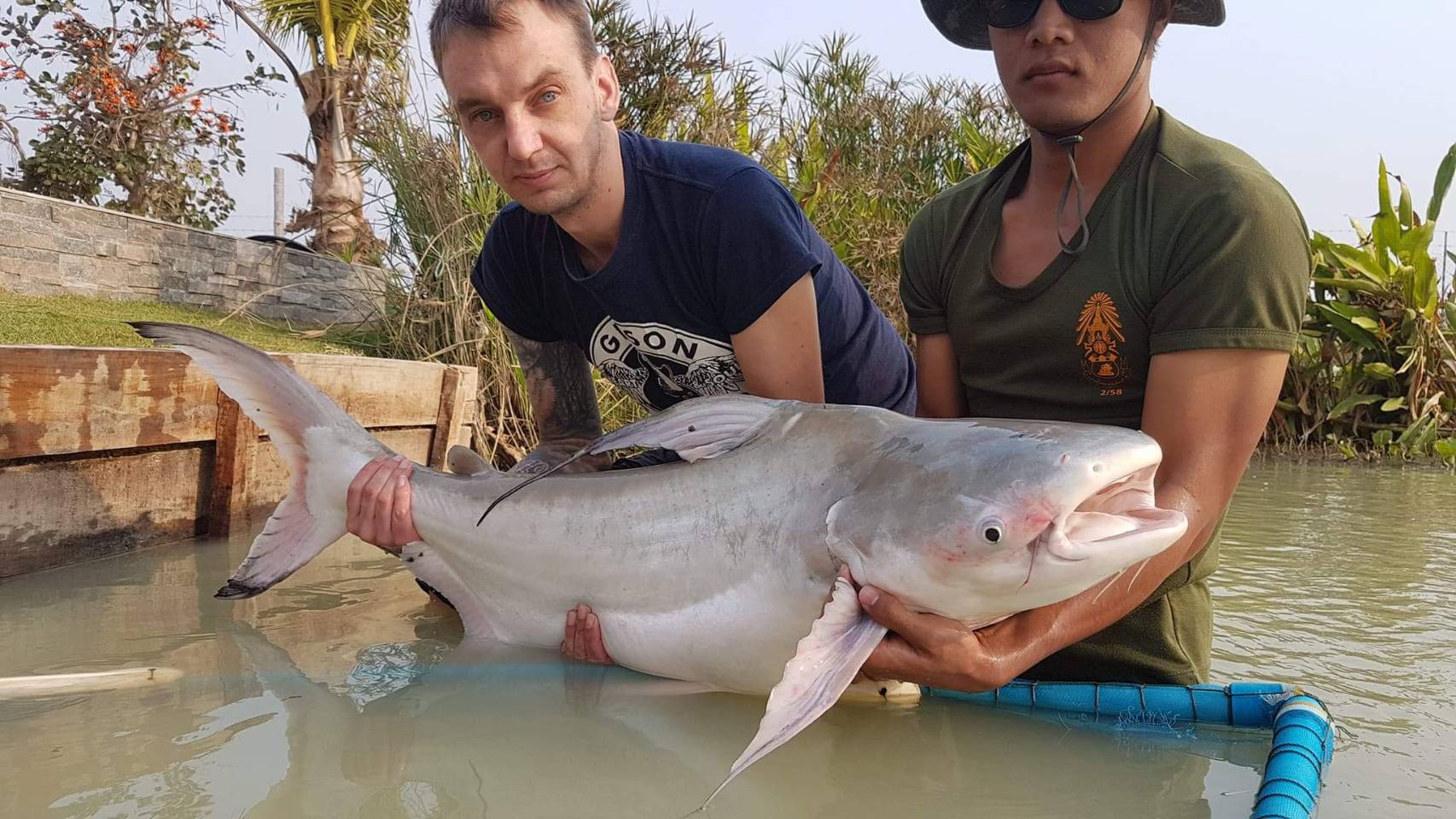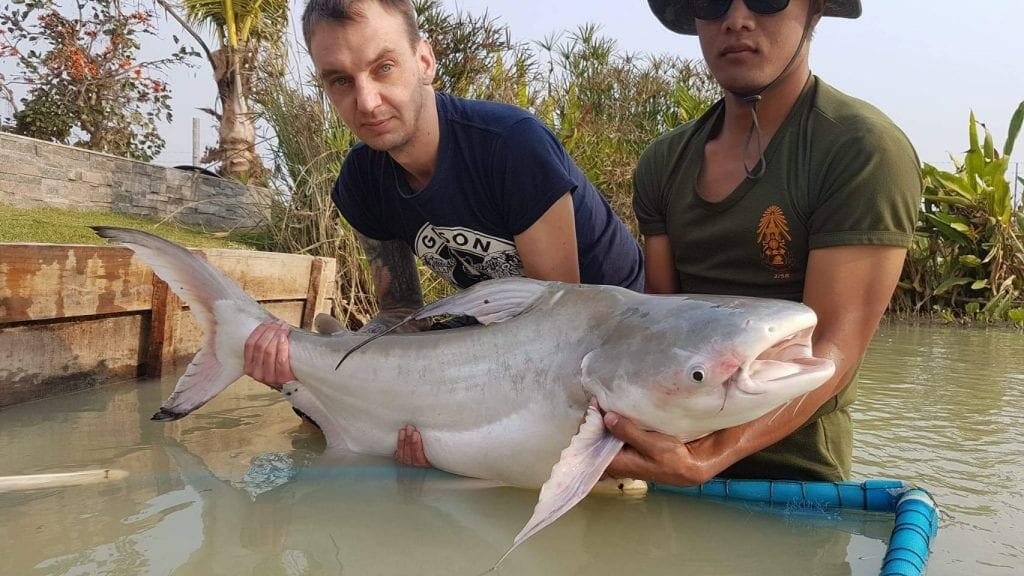 New Species, releasing some Marble Catfish…many more new additions coming this year…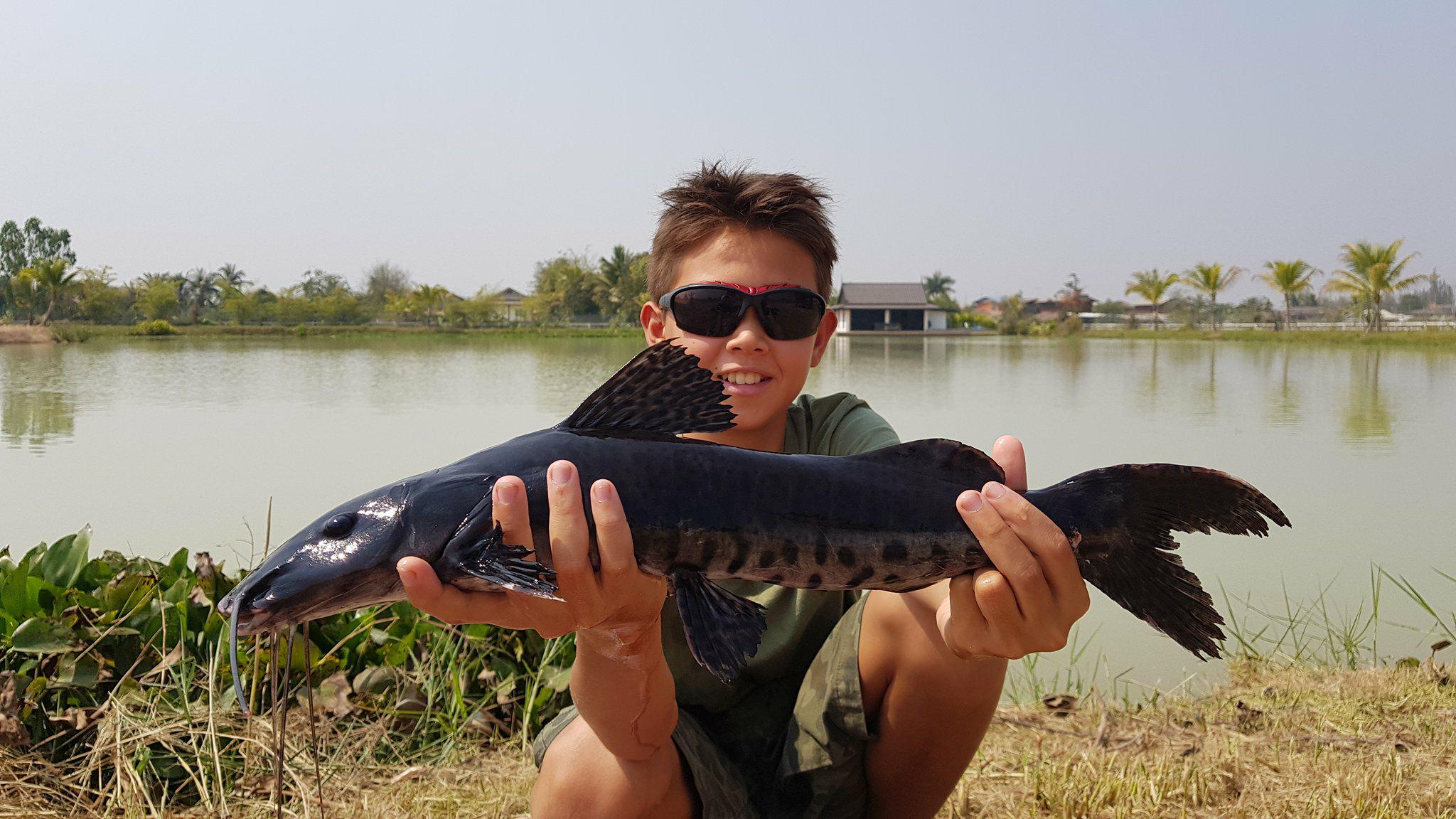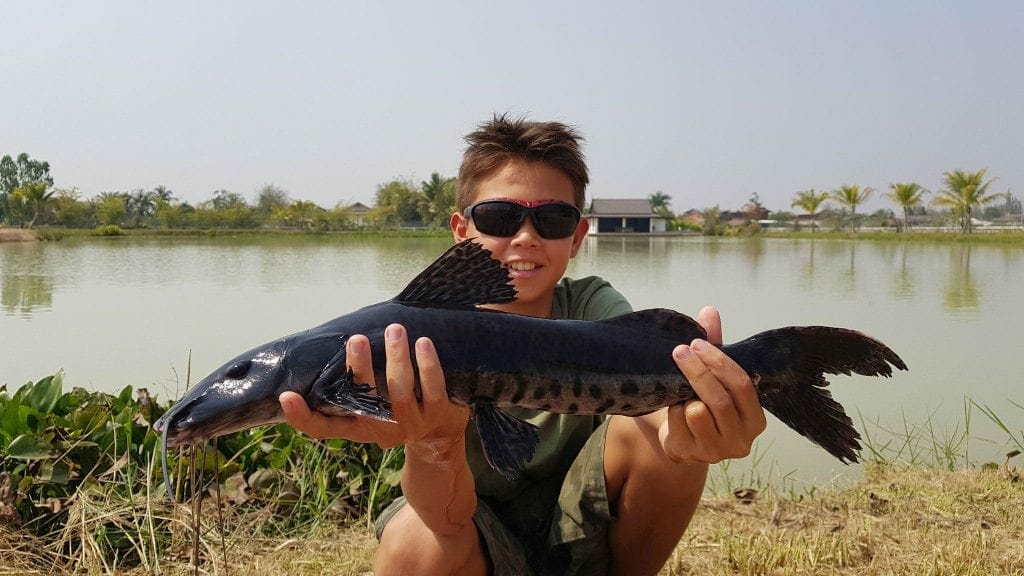 Lee was back with us again this year and he's straight in with a personal best Nile Tilapia…aprox weight a whopping 5 – 6kg! (record breaking size)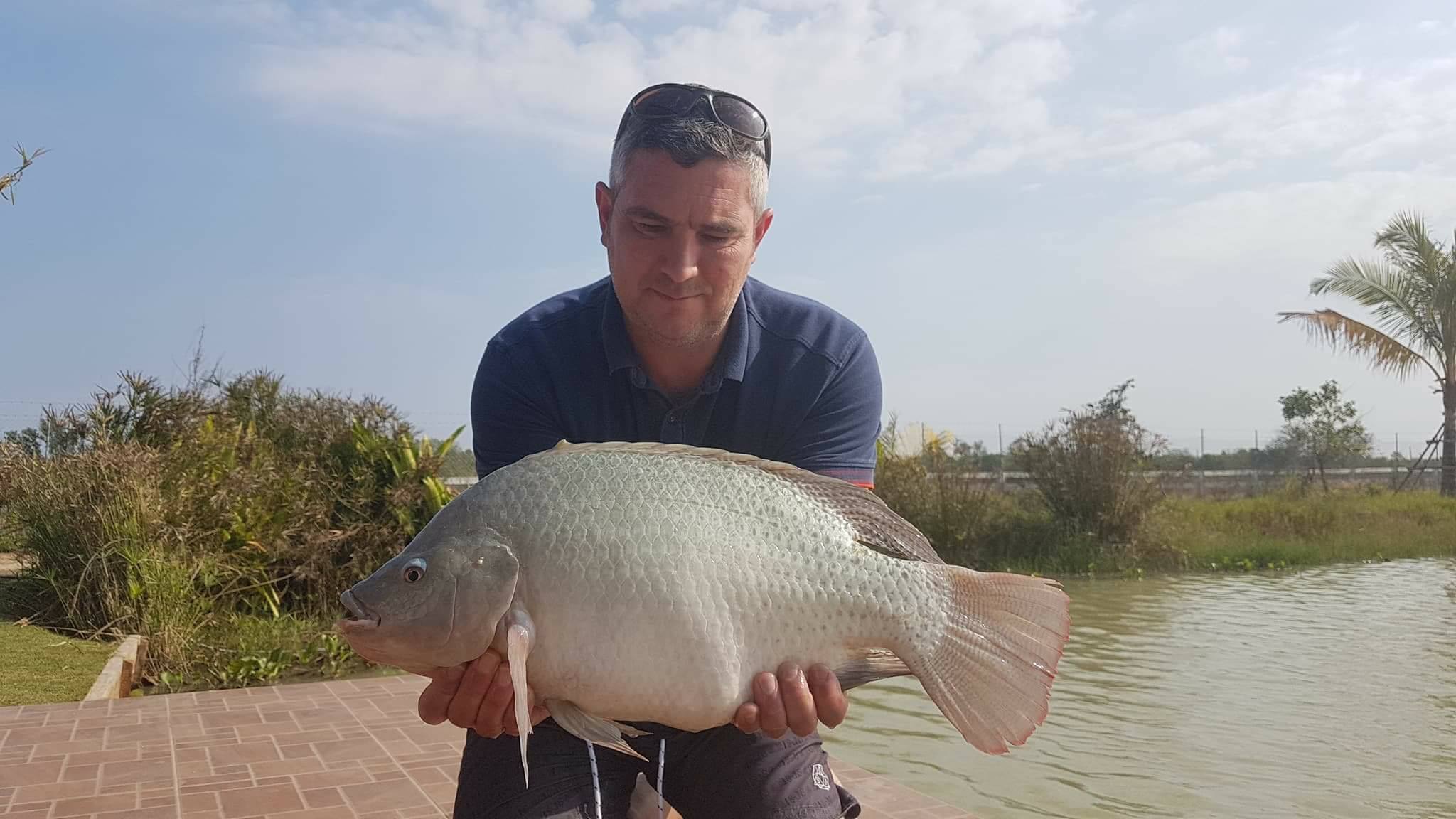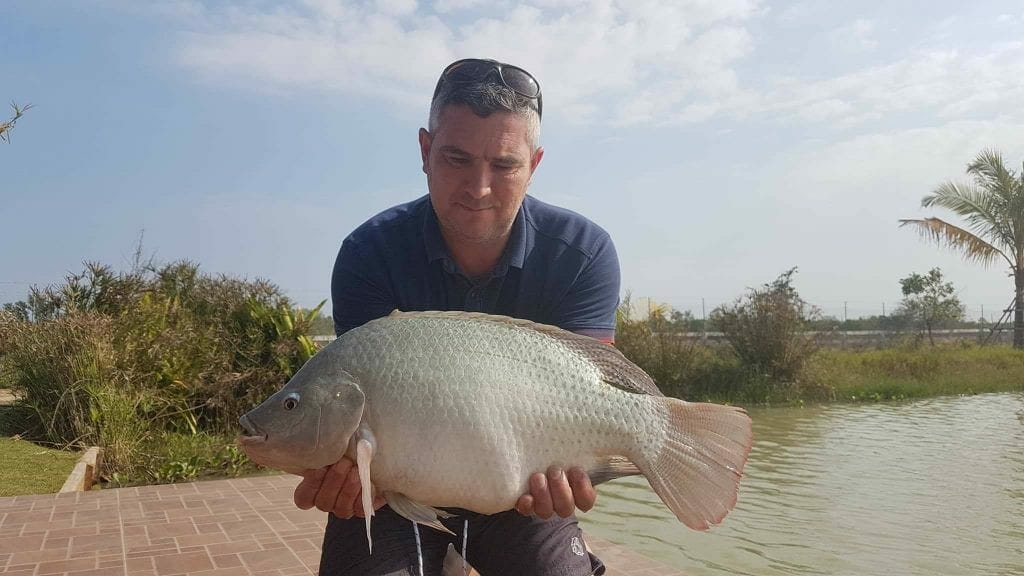 As usual Lee was on good form and produced quite a few nice specimen sized fish..
John joined us for a day and amongst his captures was this nice brace of Chinese big head carp..
It was very nice to meet the lads from Sweden for a few days fishing, Benny, Sixten and Andre's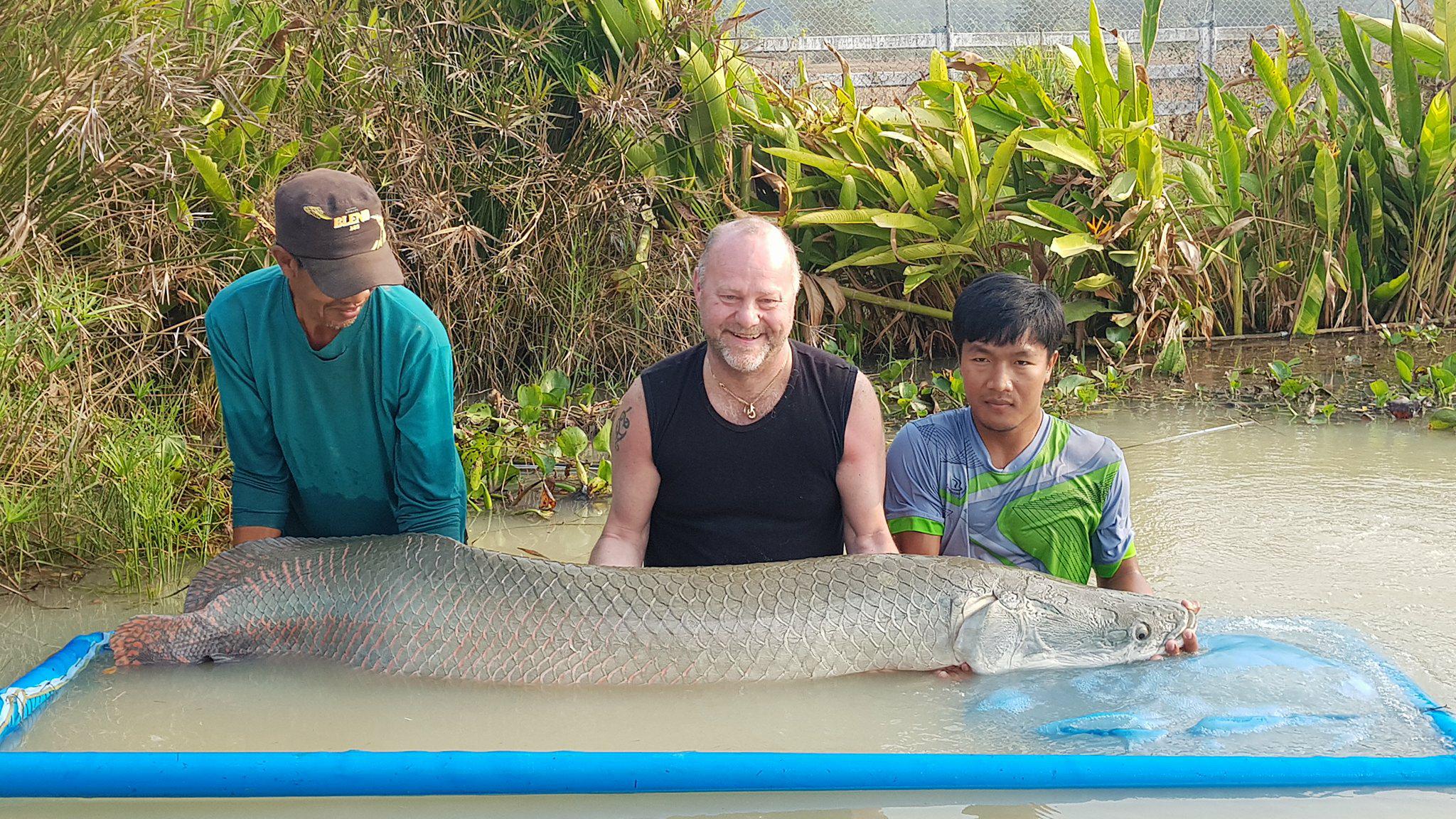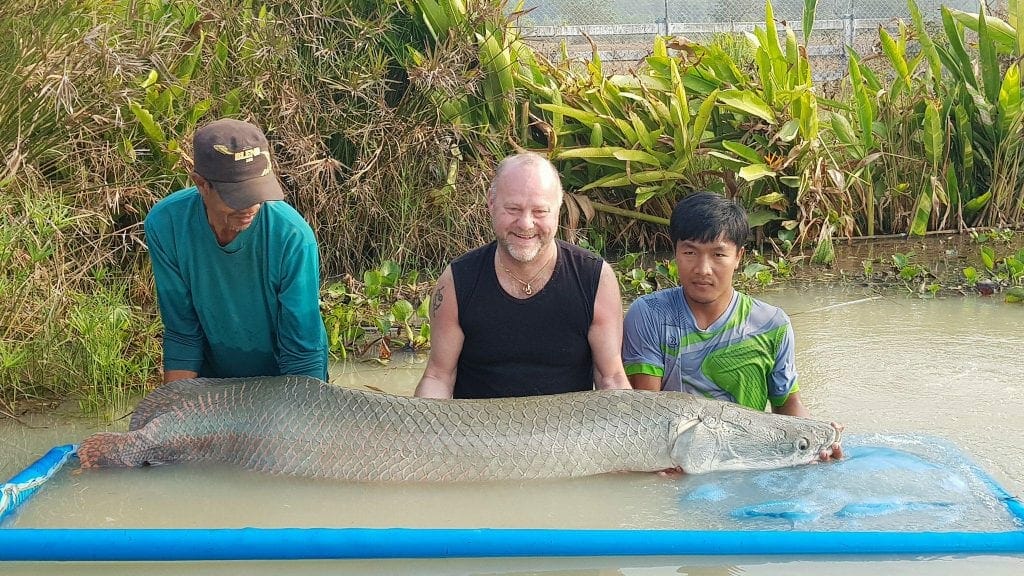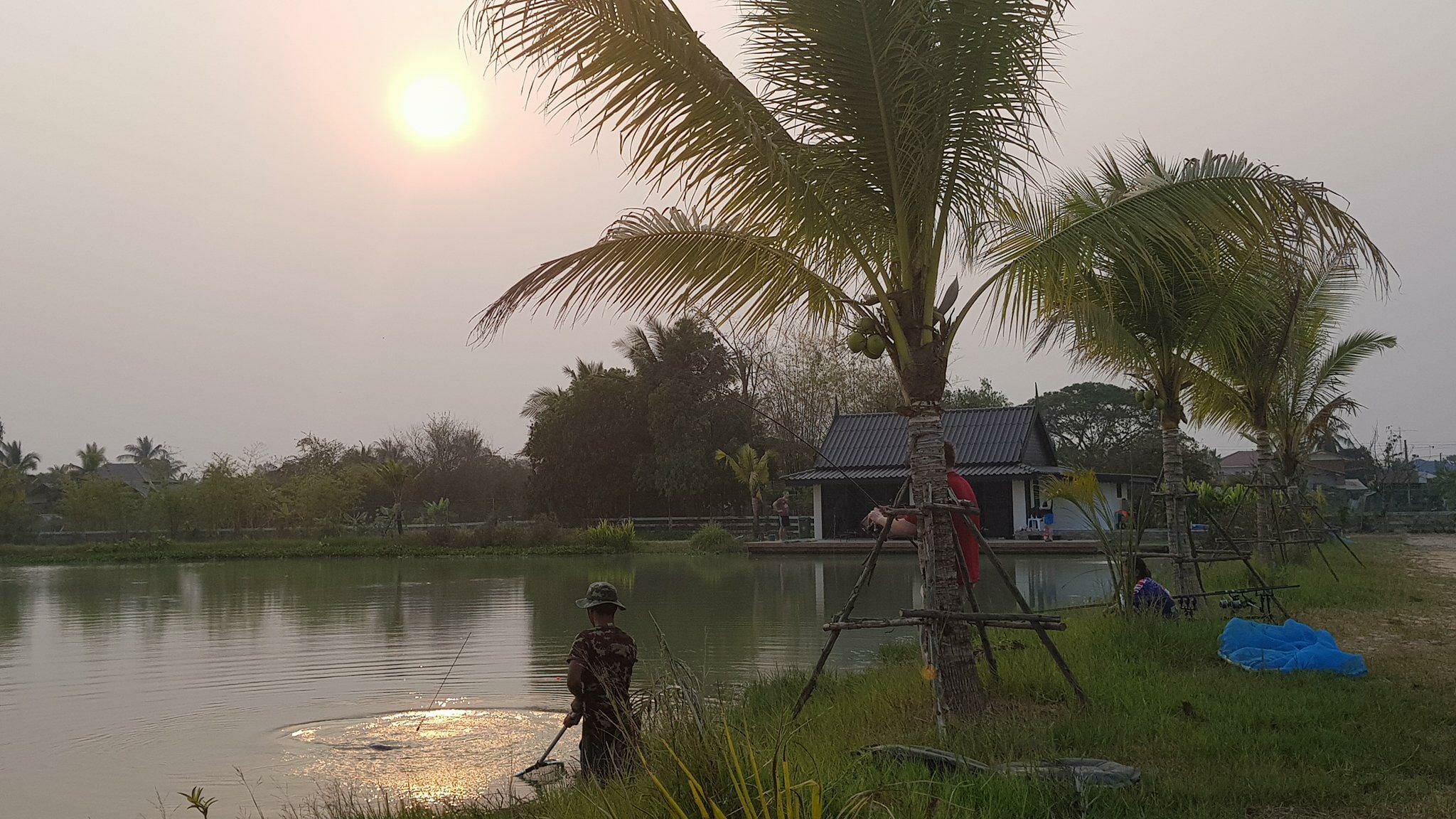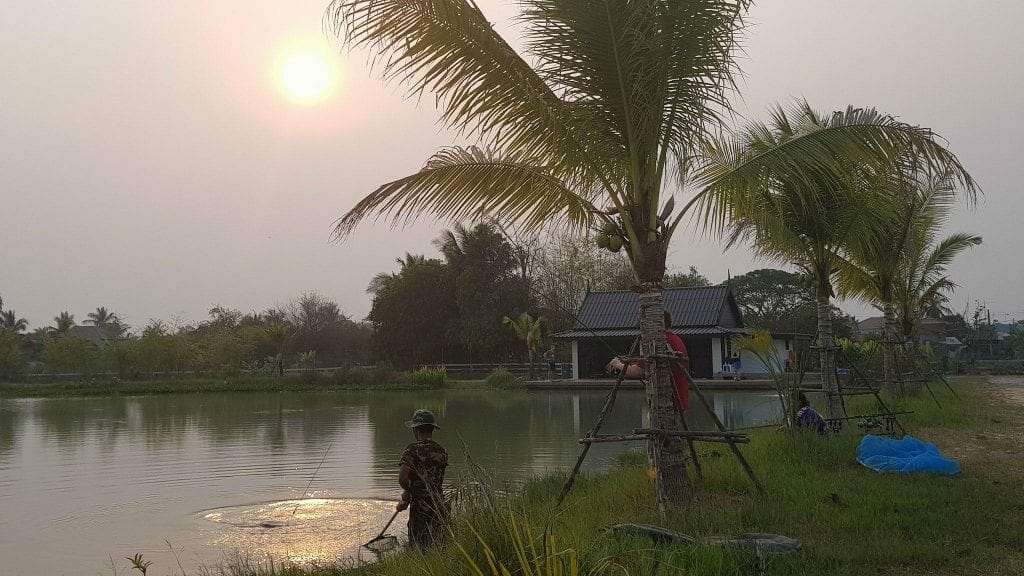 This month saw some more new residents in the form of giant Pacu 10 – 15kg
Stocking up with some extra Tambaqui ….
Despite Scottish weather conditions Martin and Ronnie ended up having a busy day… every day is different…
Lovely to see Ken and Garreth back over again for the 3rd time from Vietnam to spend a weeks holiday with us…  their logged fish count between them over the 6 days ' inc 7 arapaima ' was 109 fish and 15 different species! here are just a small selection of captures..