The Catla Catla (Indian Carp or Graho India) certainly has to be one of my favourite carp species, its not often they exceed 25kg (55lb) which I would guess the one I am holding in the picture below is very close to that weight, we have a very good stock of Catla's and most exceed 15 – 20kg +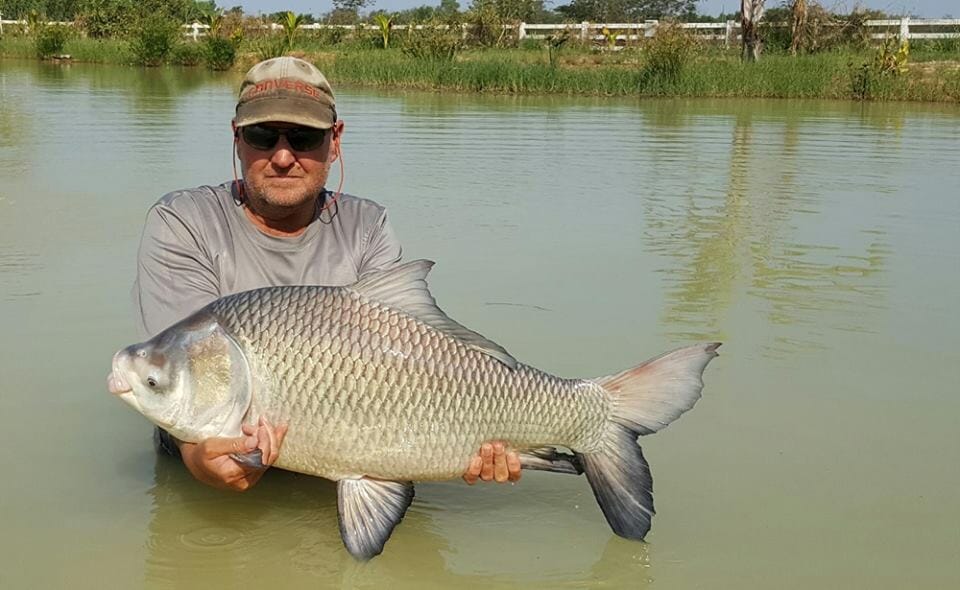 Extra Info From Wikipedia, the free Encyclopedia
Catla (Catla catla), also known as the major (Indian) carp, is an economically important South Asian freshwater fish in the carp family Cyprinidae. It is commonly found in rivers and lakes in northern India, Nepal, Myanmar, Bangladesh, and Pakistan. In Assam, it is known as bahu, bhokua, or baudhekera.
Catla is a fish with large and broad head, a large protruding lower jaw, and upturned mouth. It has large, greyish scales on its dorsal side and whitish on its belly.
Catla is a surface and midwater feeder. Adults feed on zooplankton, but young ones on both zooplankton and phytoplankton. Catla attains sexual maturity at an average age of two years and an average weight of 2 kg.