Terry Eustace fishing in Thailand in Udon Thani,  We have had lots of fun over the past 5 days when fishing legend Terry Eustace and Andy Williams came to fish the lake, despite the unpredictable weather with the rainy season in full swing they both did extremely well with the fish count at 77 fish landed and an amazing 13 different species.  It was great seeing Terry in action and I learnt a lot of new techniques…
Thank you, Terry & Andy we look forward to seeing you again next time!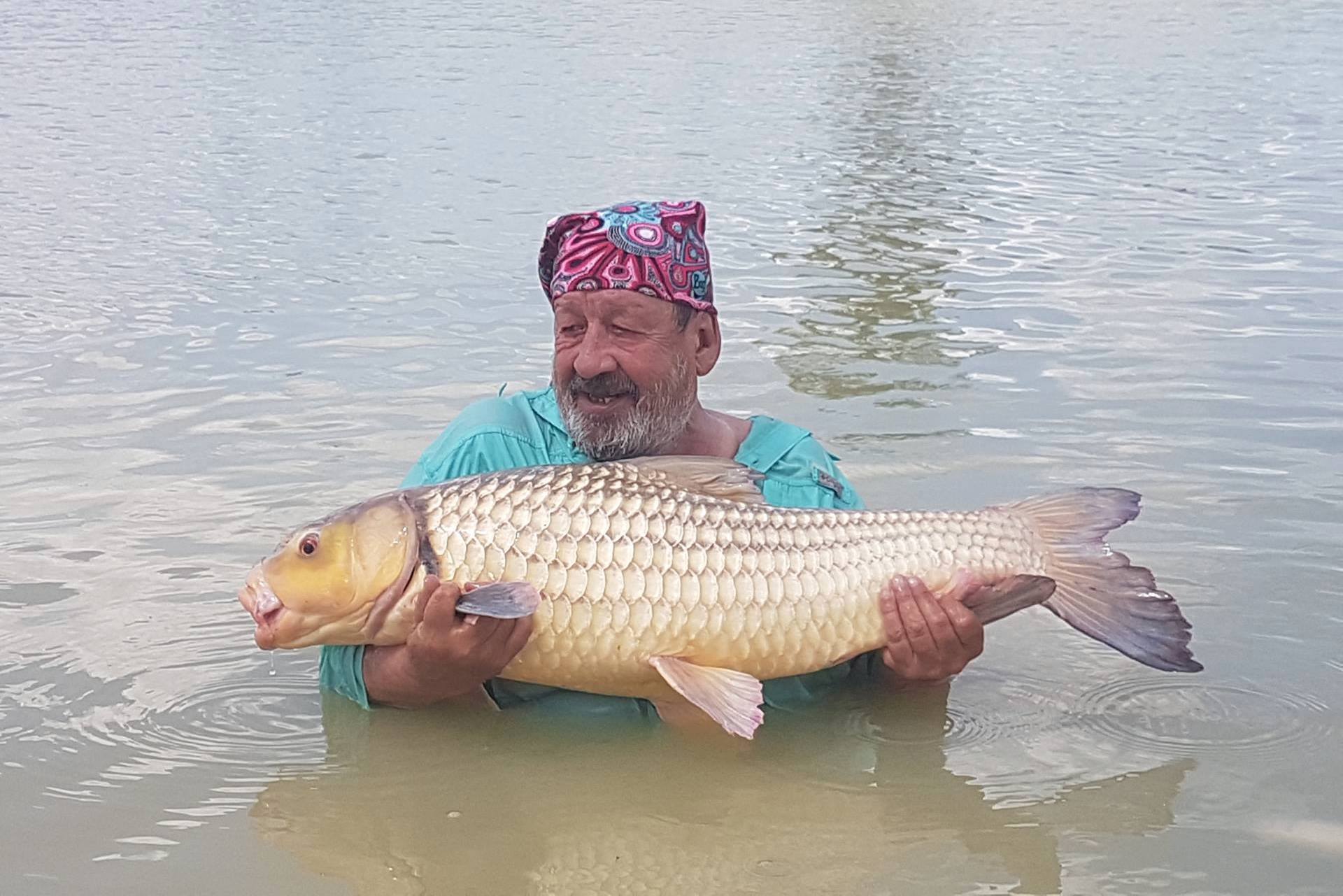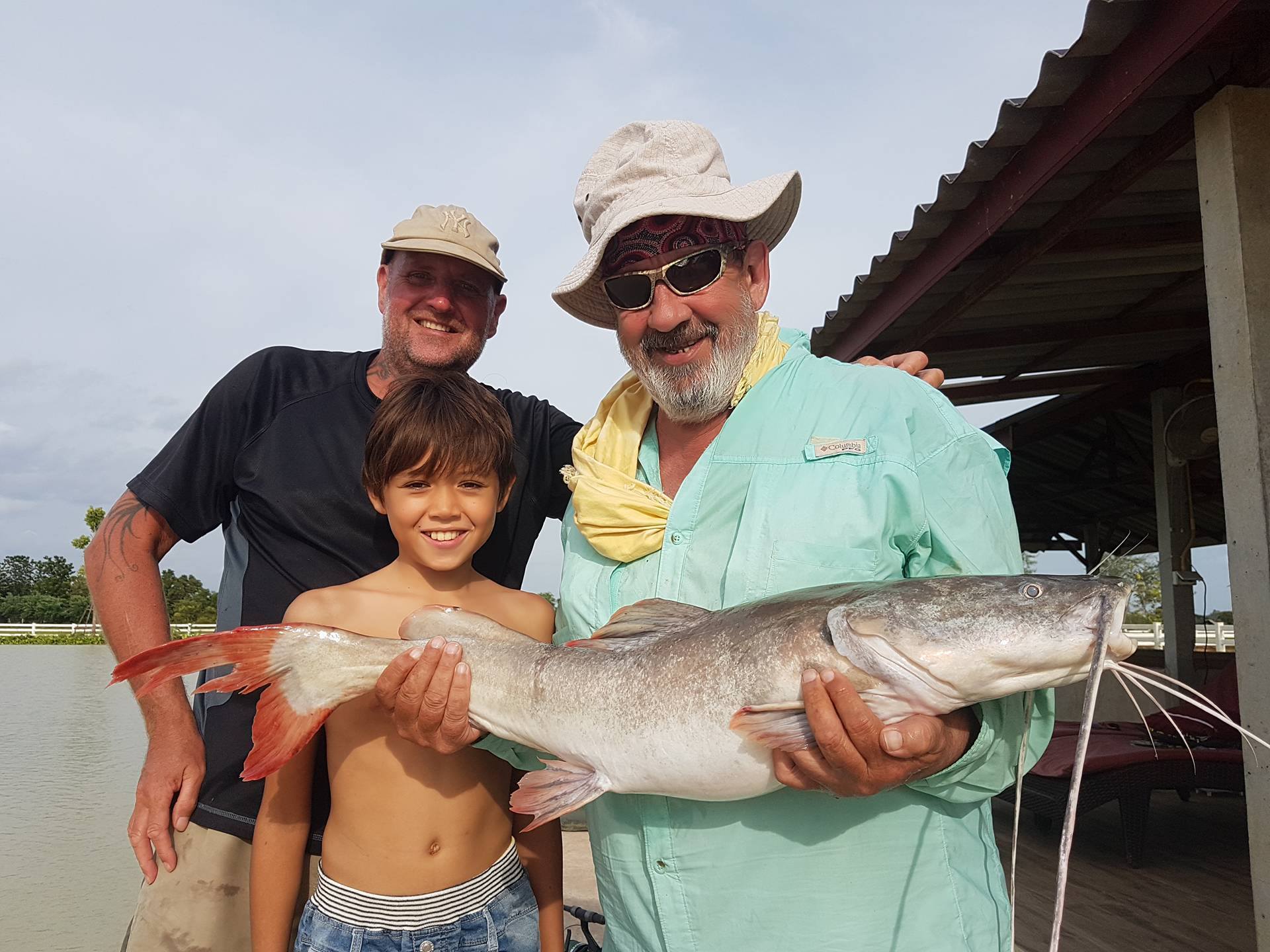 Terry Eustace (Bio – A famous fisherman and owner of GLT – Gold Label Tackle)
Born in 1941, Terry Eustace moved from an engineering career into tackle manufacture in 1974. Later he opened what became a well-known tackle shop in Birmingham.
This business gradually expanded and evolved into the Gold Label company, which manufactures and supplies the retail fishing tackle industry.
Interests
His interest in carp fishing developed from being a general angler, in the late 1950s. In 1968 he caught his first 20-pounder. He has carp fished widely, including visits to Redmire Pool in 1967 and Jim Eggett's gravel pit at Hemingford Grey in 1966, and overseas. Terry has written numerous articles in angling magazines, and in 1970 wrote a significantly important feature about identifying individual carp from their scale patterns, their repeat captures and weight variations. In 1999 Terry became the president of the British Carp Study Group.
More interesting pages: Fishing in Thailand – Anthony Heron