For any cyclists out there!
Here are the details of the cycling Riders Festival cycling competition, I will post details of the web site where you can register very soon!
Please note, I have just been made aware that nearly all the major hotels are fully booked up over the festival weekend and this is with only the bikers! so anyone wishing to attend from outside Udon Thani make sure you sort out your accommodation very soon!
Motor cycle clubs who have confirmed attendance so far:  Badgers Mc Udon Immortal , The nine, Commander, White horse , Sbk. Norrasing, Learm chabung, Pa pa run , Necromancer, Cmf -Chaing mai – Sa-mui & Song-kla, In cee lek,, Big pagoda, Tha-bor Tech-21, Sabai sabai, T plang, Slow riders and awaiting confirmation from many more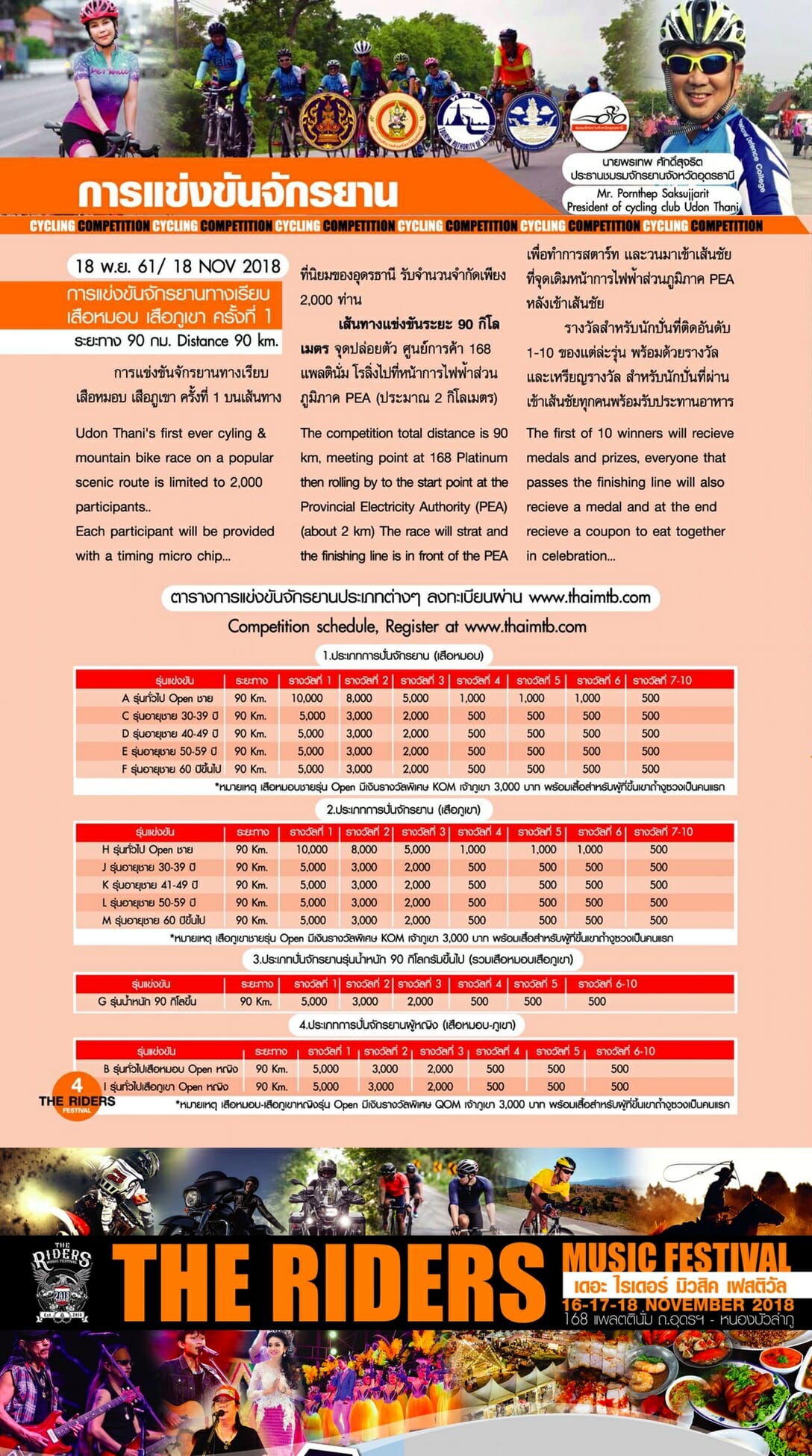 Written and translated on behalf of
Col. Supat Chootinan
13th Infantry regiment
Udon Thani
3 Day Riders Festival At Platinum 168, Udon Thani Thailand
Facebook Page: https://www.facebook.com/The-Riders-Festival-1956831364327628/
For more details or to confirm attendance / numbers 087-238-1313
(promotion and sponsoring by Leks Ranch Udon Thani)