Fishing rates
Basic package: – 2 Rods (1 carp and 1 Predator Rod) 2950 Baht
Carp package: – 3 carp rods 3250 Baht
Premium Arapaima / Carp Package: – 3 rods 2 carp and 1 Arapaima / Predator Rod  (this package provides the best mixed catch rate inc being able to stalk the giant Arapaima) 3500 Baht
Prices are per day / per person – 7.30 am – last cast 6.00 pm – (no half day rate)
We provide of all high end imported fishing tackle, rod pod with alarms are also included..
Carp baits – We provide 1 large container of ground-bait (5kg per person) and all hook-baits are included, extra ground-bait is 250 baht (per large container)
Predator baits – Sufficient dead-baits for the day will be supplied as hook-baits only.
Family and none fishing guests – No charge for non-fishing family members / friends.. please note: rods supplied are for the exclusive use of the angler making the booking. Rod sharing is not allowed.
Photography  we do not charge for photography or videos,  your guide will be happy to take pictures and videos of all your prize catches, at the end of the day we will send you these by email, Facebook, LINE or WhatsApp…
Personal guide & tips – our guides are there to advise, help land / unhook fish, look after your safety and to take photographs, although not compulsory if you feel they have worked hard and contributed to an enjoyable day a tip is much appreciated.
Bookings – To avoid disappointment we would prefer that bookings are to be made in advance….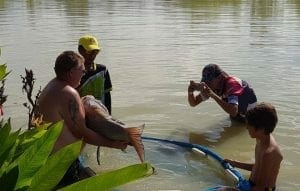 Fishery Rules – Please click here
_____
Food & Drink
Delicious Thai & western food is available throughout the day at very reasonable prices, beers and soft drinks are also available in your own private mini bar located in your fishing sala…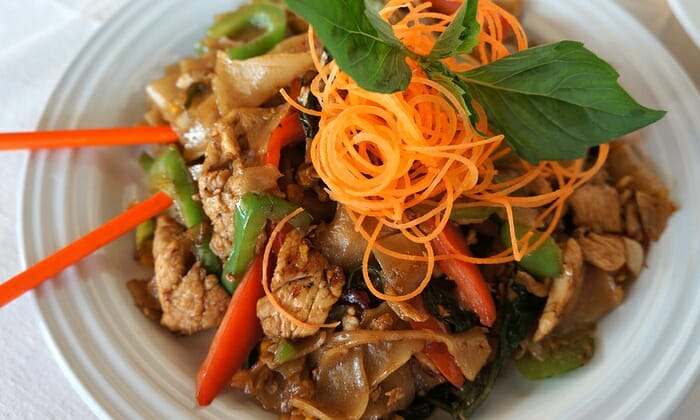 _____
Accommodation
There is a good choice on offer in Udon for accommodation ranging from 4 star hotels with swimming pools to budget 2 star hotels and guest houses. (please contact us for more details) 
Nearest accommodation to our lake
(personal taxi service available to and from our lake)
 _____
Haus Hotel – with swimming pool – rooftop bar

From 890 Baht 

——–

The Gallery guest house 

From 750 Baht per night
Accommodation in town, (Luxury Hotel 1580 – 1780 baht)     (personal taxi service available to and from our lake)
The Pannarai Hotel is conveniently located right in the middle of the restaurant, shopping, bars and entertainment venues that udon has on offer,

Room Amenities
Air conditioning

Refrigerator

Flat screen TV

Cable TV

Complimentary wireless Internet access

Closet

In-room safe

Hot Shower with rain shower head

Bathrobe and slippers

Balcony (is this available?)

Electric Kettle

Complimentary Tea and Coffee

Hair Dryer
For more information and fast response… please email leksranch@gmail.com
Lek's Ranch Udon Thani
Tel: 0860593028
FACEBOOK: https://www.facebook.com/fishingparkudonthani/