Conveniently situated only 3 km for Udon Thani airport…… (pick up / drop off taxi service available)
In a private and secluded North East Thailand setting the mixed specimen coarse lake boasts well over 55 different fish species ranging from huge Mekong Catfish to Giant Siamese Carp, with vicious predators such as the Arapaima, Alligator Gar, Chao Phraya Catfish, Amazon Redtail and many more…. with us only accepting limited bookings in return keeps the lake un-pressured  and produces exciting catch rates..
Click here for the full list stocked species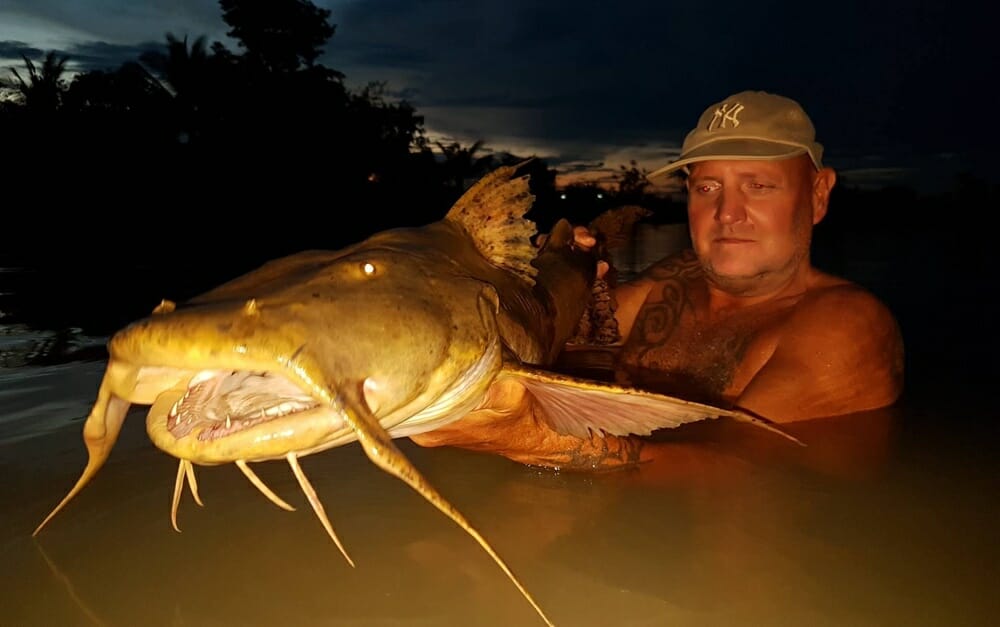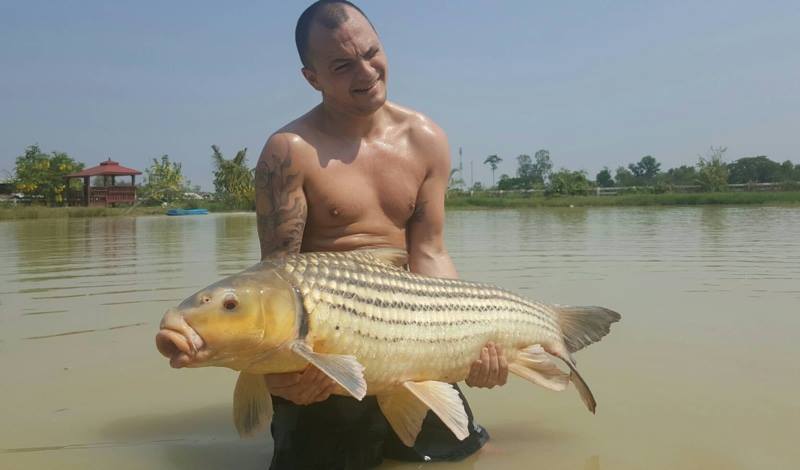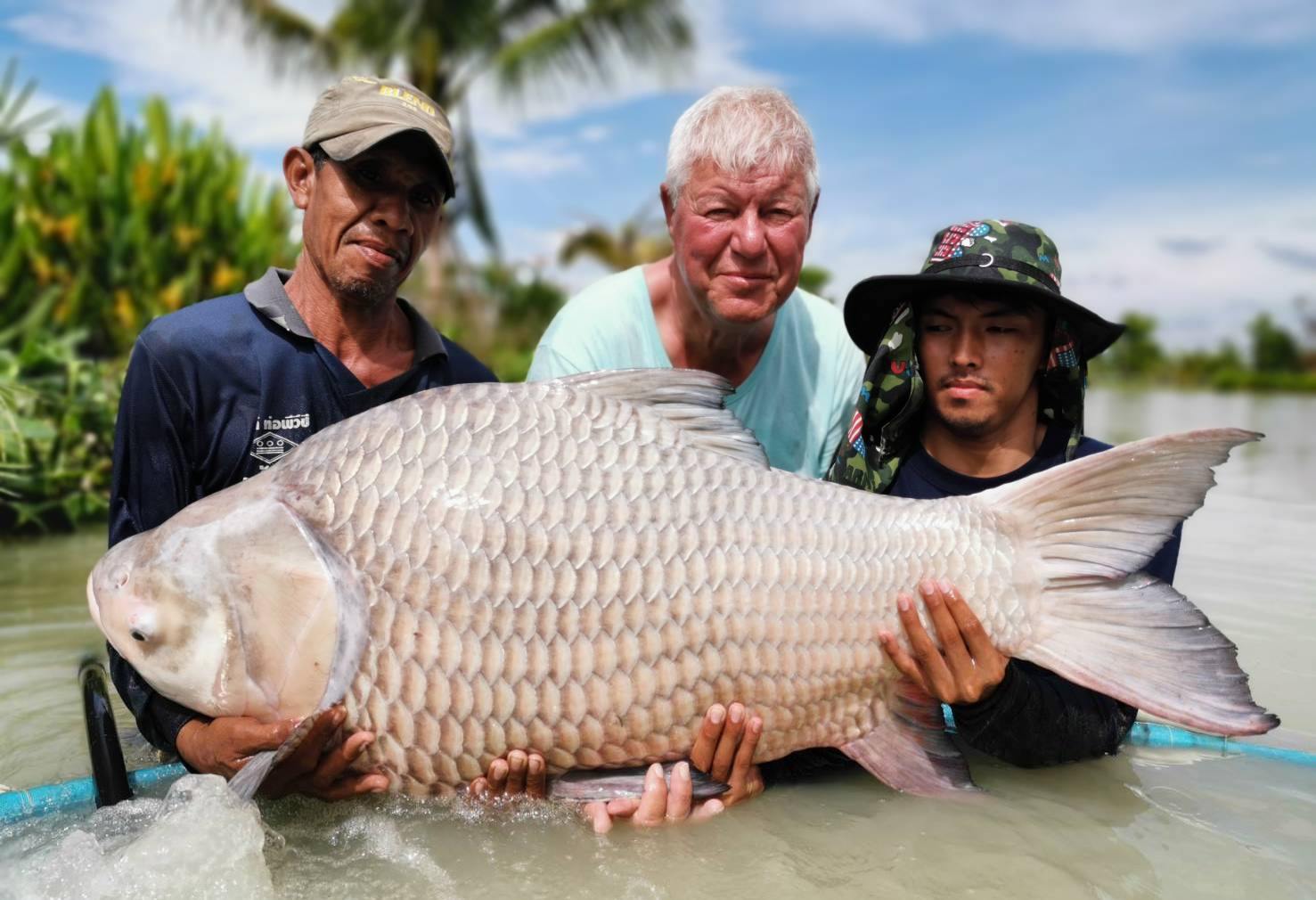 Some of the bigger fish require strong equipment so we only use high end imported fishing tackle (included in the fee, )  inc Free Spirit rods with Shimano XT bait runners, Nash rod pod with Fox bite alarm indicators, full tackle box and enough bait to last you all day….. you will also be provided with a personal guide/assistant to give you advice plus a helping hand to land any of the larger fish .. (the amount of assistance you require is up to yourself)
It can get very hot in Thailand so we provide cover and protection from the sun and rain with our private luxury salas which are equipped with cool fans, a fully stocked mini bar with western and Thai food also available… (plug sockets and fast WIFI connection which is very popular with any none fishing spectators/family members) …
We are looking at keeping the lake uncommercialised, to avoid disappointment we would prefer that bookings are to be made in advance….
To contact us and obtain directions to our lake you can email us for the fastest response at leksranch@gmail.com or call us on 0860593028 within Thailand or +66860593028 from abroad…
Giant Mekong Catfish (up to 350lb+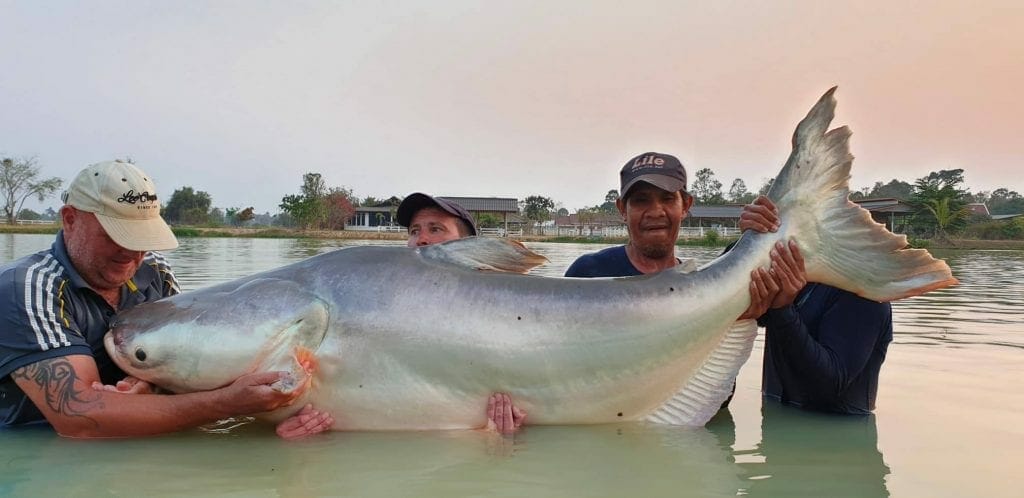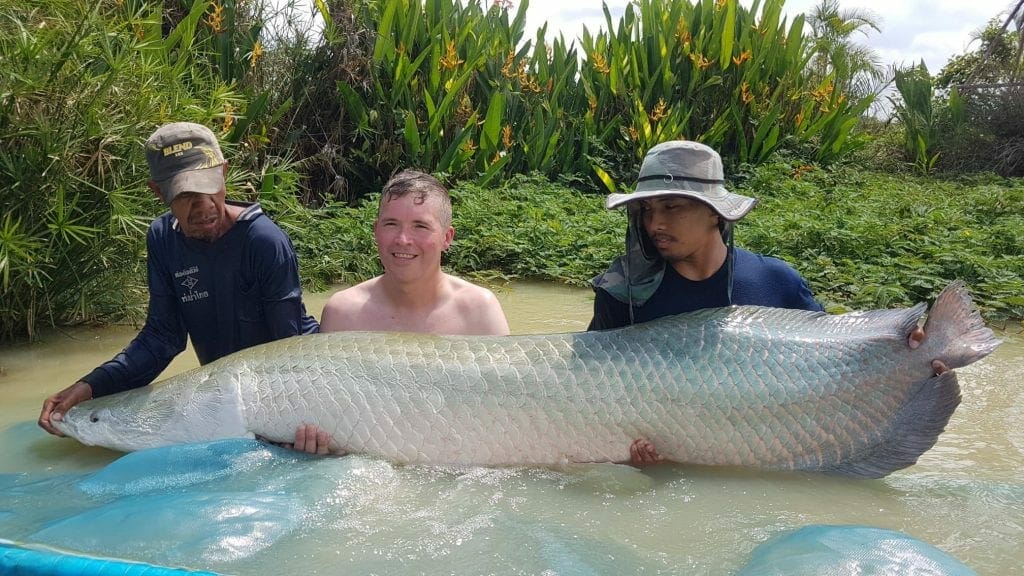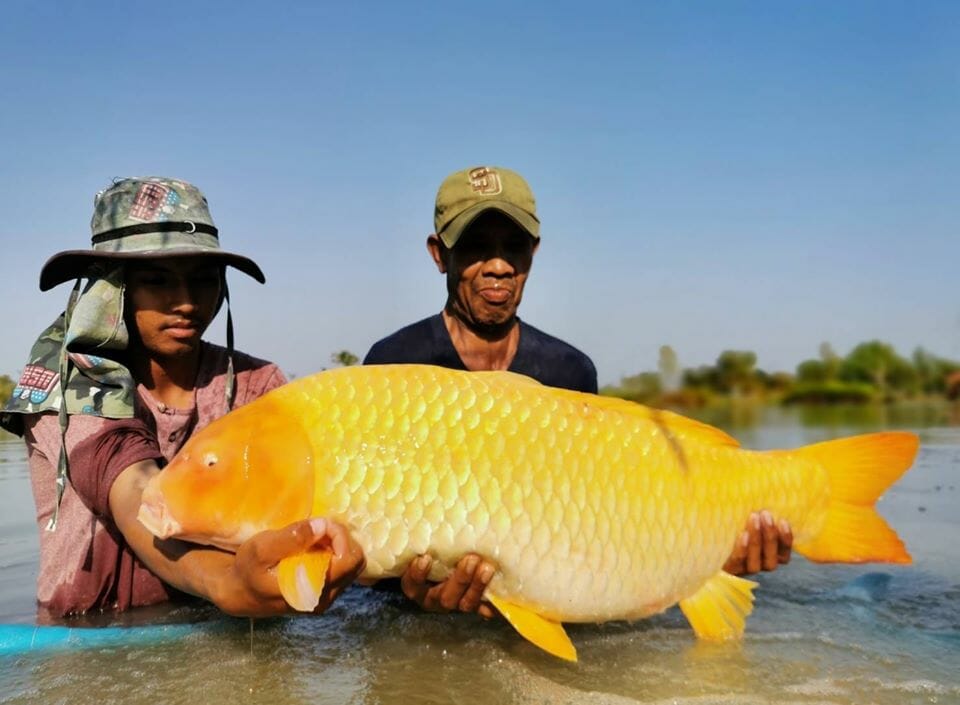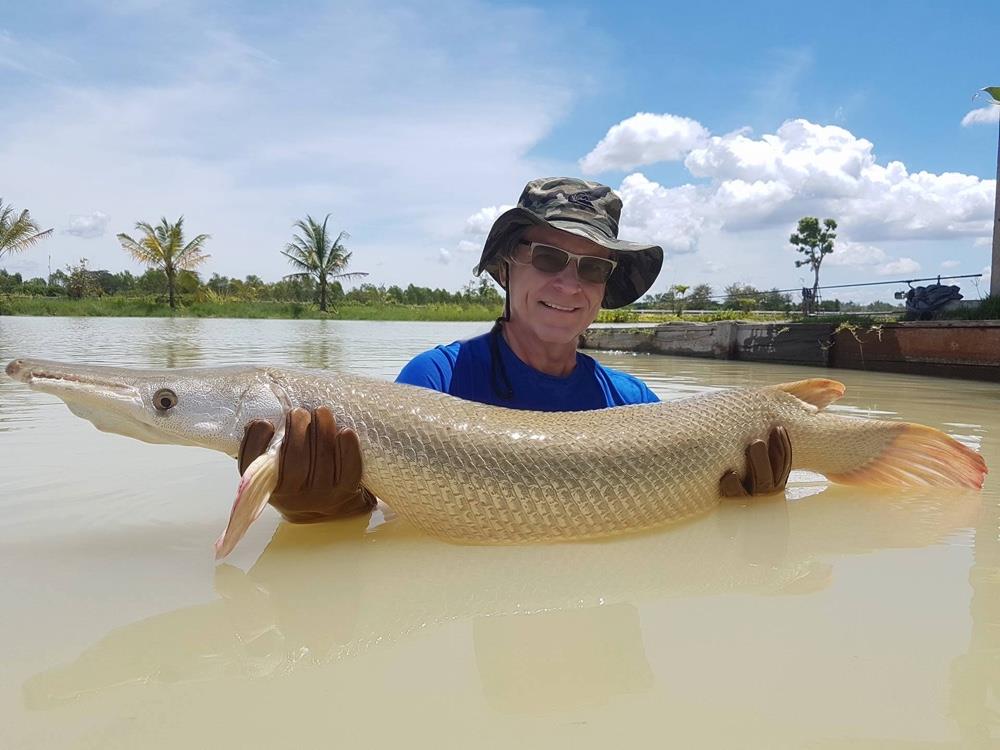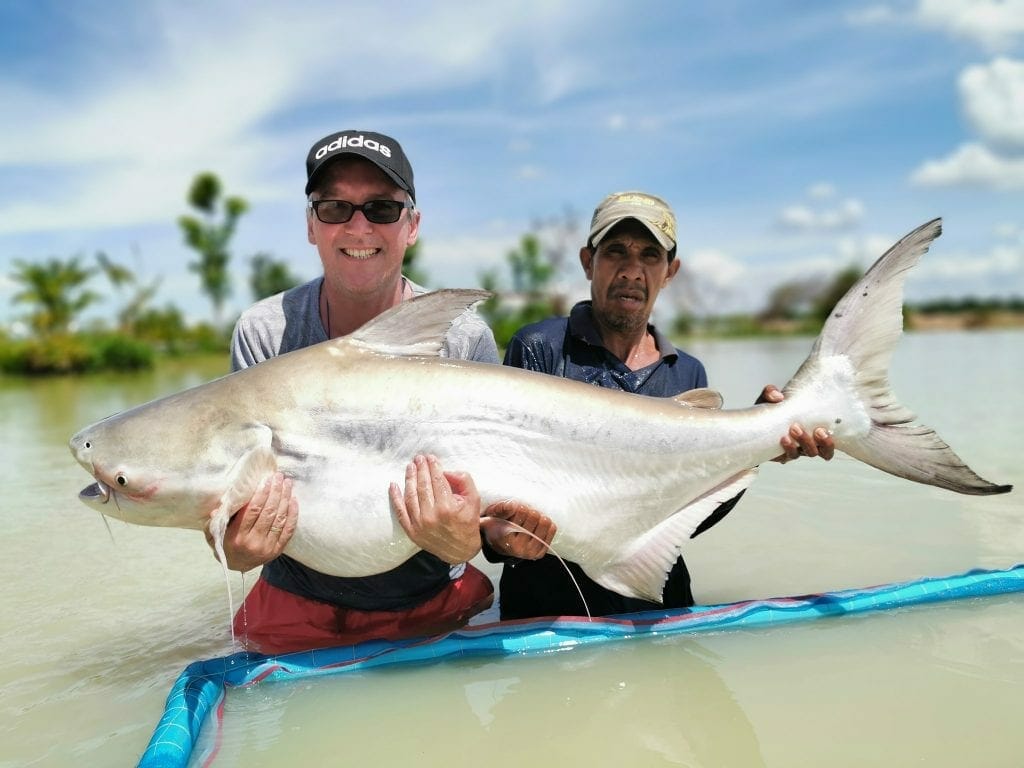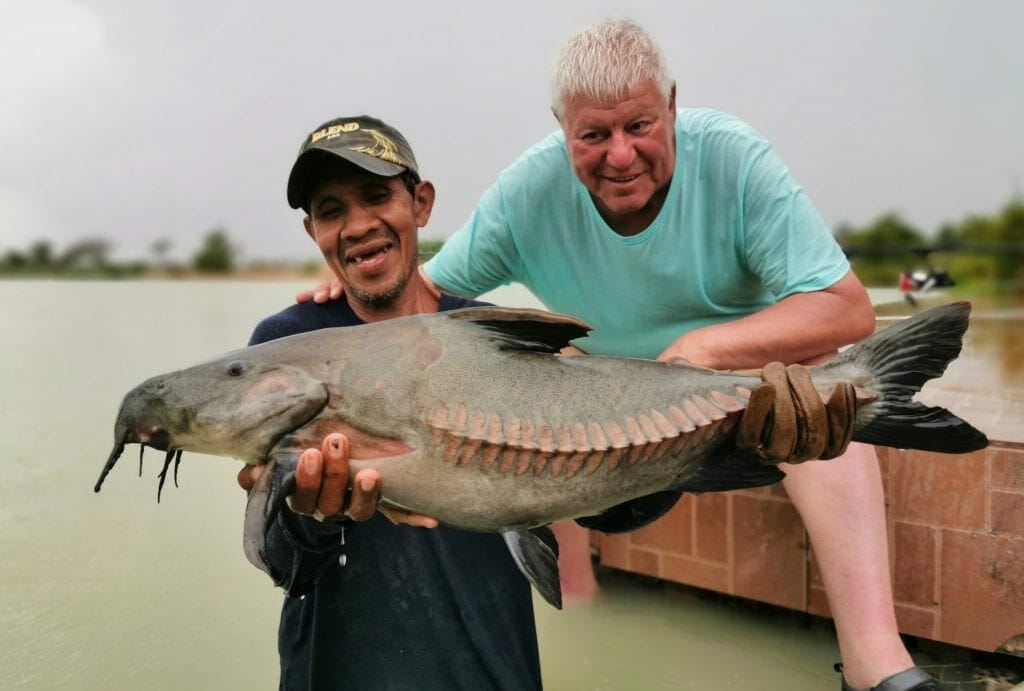 Some of the big fish require strong tackle so we use high end imported fishing tackle which can be provided free of charge, inc Free Spirit rods, Shimano baitrunners, solar rod pods equipped with Delkim bite alarm indicators , full tackle box .. also enough bait for the day.. you maybe also bring your own tackle but it will be inspected for suitability for catching our larger residents..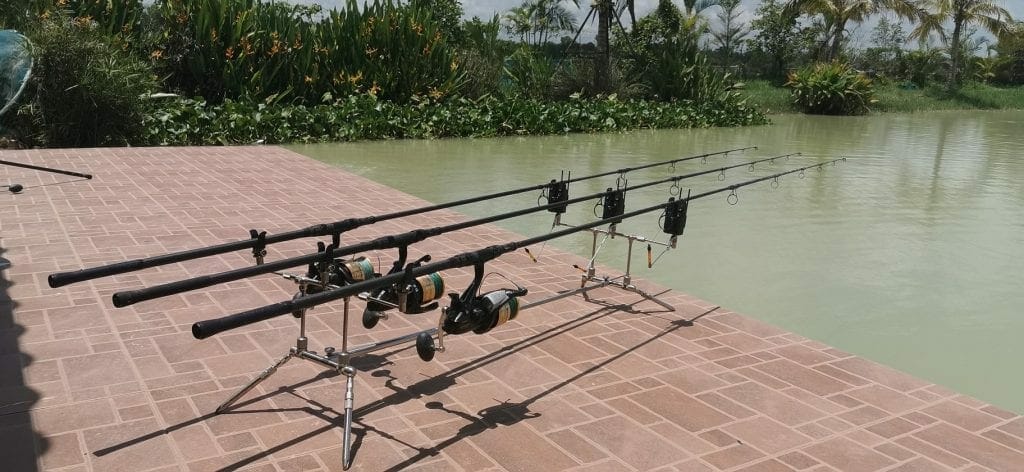 Private salas offering ultimate comfort and protection from the sun and rain whilst fishing / relaxing with cool fans,  a fully stocked mini bar, Western and Thai food available.. (plug sockets and fast WIFI connection for family members)
VIP Luxury fishing swim, with spa / plunge pool, ultimate comfort for you and your family…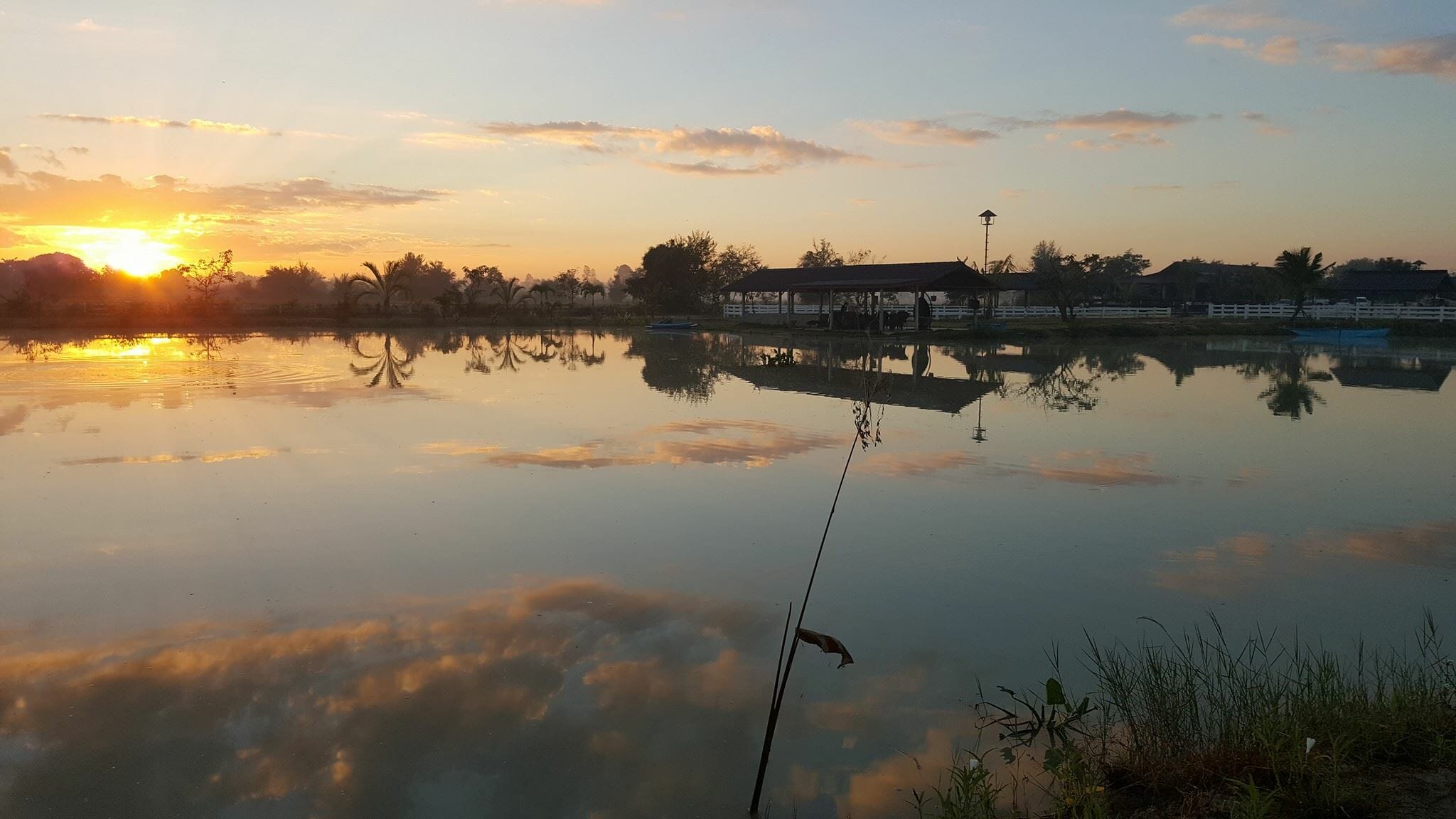 We also have pony rides for the kids (and adults) ..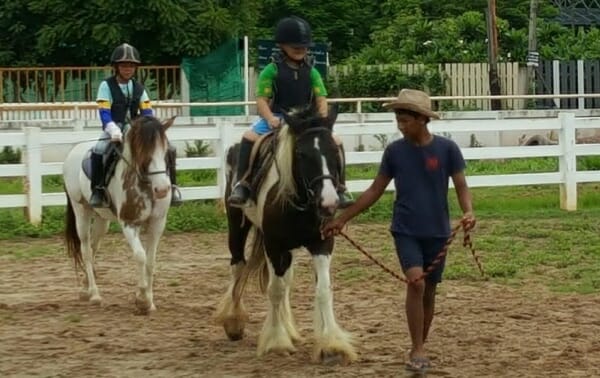 For more information… please email leksranch@gmail.com
Lek's Ranch Udon Thani
Tel: 0860593028
FACEBOOK: https://www.facebook.com/fishingparkudonthani/